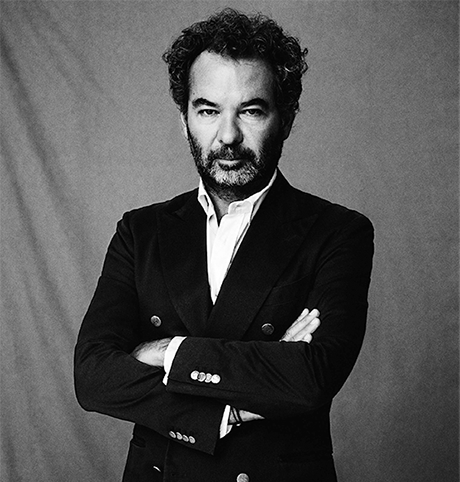 2015 was a particularly significant year for Moncler.
In addition to its positive business and financial results, the year saw a strong acceleration in the Group's commitment to an ever more sustainable and responsible path to growth.
During the year we established a Sustainability Unit dedicated to supporting the integration of social and environmental factors into our business decision-making. In addition we have expanded the scope of responsibility of the Control and Risks Committee within the Board of Directors to include sustainability issues so that these can be brought formally to the attention of the highest level of the Company's governance.
This commitment is also evidenced in the publication of our first Sustainability Plan and Sustainability Report which are both fundamental tools that help share our performance and future plans in this area with our stakeholders.
All of the company's departments contributed to the production of both the Plan and the Report. This was an active and participatory process rooted in an awareness that a responsible company is also a company consisting of responsible people. People who know how to assimilate and then implement the organization's guiding principles, not only when it comes to strategic decisions but also in relation to day-to-day actions. I'm proud to be able to say that Moncler would not be what it is today – nor will it fulfill its future potential – without the talent, passion and creative energy of its people.
The most challenging of our 2015 projects related to down traceability. Thanks to the hard work of a group of experts and also representatives of a number of stakeholders, Moncler has created the Down Integrity System & Traceability (DIST) Protocol, which suppliers are required to implement scrupulously so as to ensure animal welfare throughout our down supply chain. In order to verify the correct application of the Protocol's requirements, an expert third party has carried out more than 120 audits. Its work has in turn been audited by a second accredited external body. In 2016 we are committed to purchasing only down that has been awarded the DIST certification.
Over the course of the year we have also continued to monitor our supply chain via third-party social-ethical audits.
In spite of the continuing tough economic context, Moncler has created new jobs and offered professional opportunities to young people, the age-group that, particularly in Italy, has been amongst the hardest-hit by the economic downturn. In 2015 over 40% of all those who joined the Group in Italy and worldwide were aged under 30.
The pursuit of the perfect, comprehensive integration of sustainability into the way any company does business is, by its nature, a never-ending challenge and with this in mind we will not settle for the results achieved to date but instead will continue to move forward applying our innate desire for improvement.
While we are aware that we are only at the beginning of this process and that we have a long road ahead of us requiring a great deal of hard work, thought, time and expertise, we are also sure we have established solid foundations on which to build the sustainable future we desire.
We pursue sustainability and responsible behavior not only with the purpose of being competitive today and even more so in the future, but above all because we ourselves judge the value of our results by how we have achieved them and because we believe that success is durable only if it contributes to creating shared value.
The Chairman and Chief Executive Officer
Remo Ruffini